In 2018, I wanted to get involved with some local homeless charities in the centre of Dublin.
So I sent a few emails outlining that a couple of us were based in a co-working space and wanted to get involved with some charities who needed help. Originally, we thought we would do a food collection, provide tea & coffee, that sort of stuff. I had walked past Anew's office every day, and only had a vague knowledge of what they did. So, I emailed them.
A week later I got a phone call from a woman who said she didn't want or need tea or coffee, but if we wanted to help, then the charity would welcome Christmas hampers.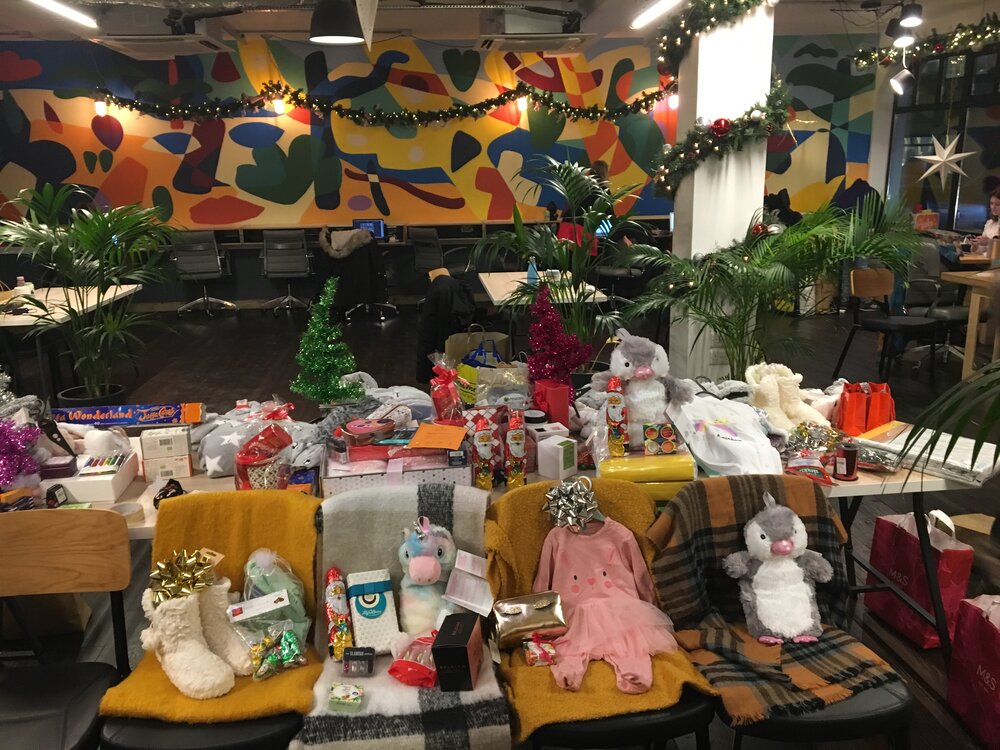 She explained to me that the charity provides support services for women in Ireland who are homeless and pregnant. But, they were homeless because they are pregnant. These women found themselves without homes because their partners or families didn't want them if they were going to have a child. Some of the women were in abusive relationships, some brought shame to their families, some were in committed relationships and their partners changed their minds, so they were evicted. Others had accommodation through their jobs, and couldn't work anymore.
For various reasons, these women were homeless expectant mothers, and they found Christmas hard. We were asked to make 4 hampers for 4 women living in Anew's emergency accommodation and so we did.
I've continued to work with Anew, providing them with copywriting support and assisting them with anything they need. In September, they said they were applying to the Charity Impact Awards, and they'd be grateful if I could write a video script and get someone to animate it.
So I did.

Thankfully, Guy with Red Beard Motion was willing to create this video but without the help of David Laurence we wouldn't have gotten our voiceover artist, Clare Dunne, or Mutiny to work on it with us. I'm so thankful for their support on this project, for this wonderful organisation.
But what I really want is for you to cast your vote for Anew in the Charity Impact Awards. They really need the support and the prestige that comes along with these awards.
Just click here to vote.
Thank you.