Chairperson
Claude Daboul an Irish national, born and educated in Lebanon. She worked in various countries around the world, Cyprus, Kuwait and Bahrain and in 1999 she was took a position with Allianz Worldwide Care in Ireland.
Allianz Worldwide Care, a wholly-owned subsidiary of Allianz SE, was a start-up operation, Claude joined as part of the Project Establishment Team, since then the company has grown to become an industry leader with many multinational clients from all over the world on its books, expanded into new regions and set up remote operations. Allianz Worldwide Care provides health, life and disability insurance for the international market. Claude stayed with the company for almost 16 years as Director of Sales, Marketing & Operations.
After travelling and doing some consultancy work Claude worked as a Managing Director with UnitedHealthcare Global in Dublin from Oct. 2017 until her retirement in April 2019, when she joined the Board of Anew. She became Chairperson in May 2021.
Board Member
Stephen Moore is a qualified surveyor and he holds a Master's Degree in Business. He has many years' experience in the construction, banking and property industries.
His company Byrne & Moore Property Consultants provides professional property services to owners and investors of residential and commercial properties in Ireland and abroad.
In his spare time he is an active member of Pulse Triathlon Club.
Board Member
Having initially trained as a Cadet in the Military College in 1995, Wayne completed a Flight Training Wings course with the Irish Air Corps and qualified as a pilot in 1997, going on to hold a broad spectrum of appointments within the Irish Defence Forces in the areas of operations and law. Wayne deployed as a Peacekeeper with the United Nations in Liberia, Chad and Lebanon.
Prior to retiring from the Air Corps Wayne was the head of risk management in Air Corps Headquarters and the Wing Commander over training.
His work in the Irish Aviation Authority as the Senior Legal Advisor is principally involved with safety regulation and legislative drafting.
Board Member
John Hanafin was a member of Seanad Éireann from 2002 to 2011 and was a member of North Tipperary County Council representing the Thurles area from 1988 to 2003.
Board Member
Joanne is a qualified actuary with 20 years' experience in the financial services industry. She is a fellow of the Society of Actuaries in Ireland and the Institute & Faculty of Actuaries in the UK and is currently the Chief Risk & Compliance Officer of a financial services company.
Joanne has extensive experience in the areas of risk management, compliance, corporate governance, anti-money laundering and data protection and holds additional qualifications in Compliance (LCOI), financial advice (QFA), Data Protection (Qualified Data Protection Practitioner) and Insurance law (Diploma in Insurance Law from the Law Society).
Board Member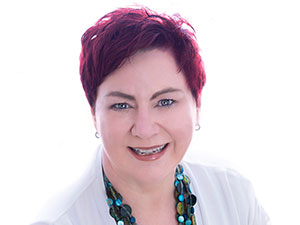 Fiona has 30 years in the Community and Voluntary sector having worked at a senior level for several NGOs.
A certified member of the Chartered Institute of Housing, Fiona has a successful background in the delivery of multiple complex high-quality projects with experience in developing and implementing organisational strategies.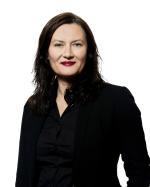 Born in Zagreb, Croatia and brought up in Germany, Nives emigrated to Ireland in 1993 to improve her English, intending to stay for a few months, but fell in love with Ireland and its people.
She has worked in the financial services sector for practically all of her career.She is now General Manager of IMO Financial Services, the financial services company that is part of the Irish Medical Organisation (IMO).