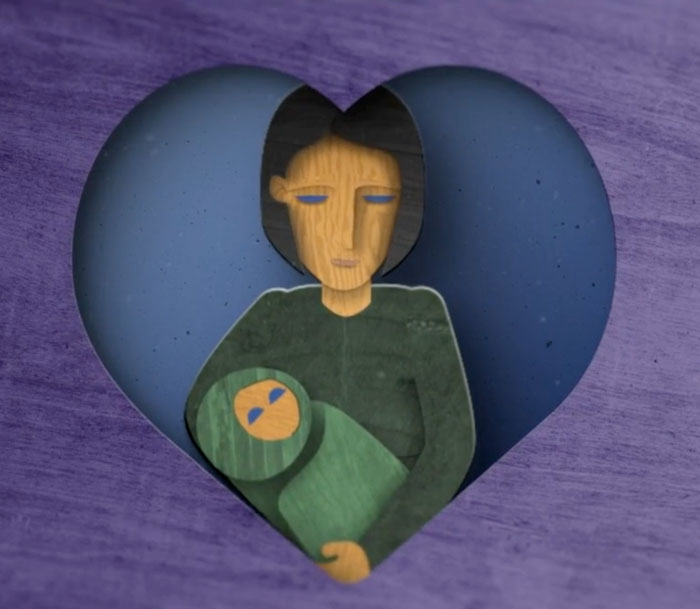 Annual Activities Report 2020
2020 has been a challenging year for us all, with the continuation of Covid-19 and the various restrictions and lockdowns coming and going.  We found, that throughout the pandemic, the women we work with and their babies needed our help more than ever.
As restrictions increased so too did the incidence of domestic violence, isolation and family breakdown. However, our team here at Anew continued to work to provide accommodation, support, counselling, advice and housing services no matter what.
We were honoured to have the fantastic actress and writer Clare Dunne join us to officially launch our annual activities report. Clare has been a long standing supporter of Anew and the women we work with.
Our Annual Report details all of the work we carried out in 2020 illustrating how our service was as busy as ever, with excellent outcomes for the families that come through our service.
"When I met these women I realised why I had to go to Anew, I was writing a version of them in my film 'Herself'. I was trying to depict something in this story that I wrote about going from complete scarcity and dependence to absolutely thriving independence and freedom to live and not just having to try and survive. I was writing this story, but Anew and these women in the cottage were living it." – Clare Dunne
VHI Women's Marathon
Thank you to everyone who helped us to reach our VHI Mini Marathon fundraising goal! Thanks to you, we raised an incredible €1,500 to support us in providing intensive services for women who are experiencing or at risk of homelessness during their pregnancies and new motherhood.
We are took part in the VHI Mini Marathon for all the incredible mammies and mammies-to-be who have come through our doors, and we are so grateful for all the support we received.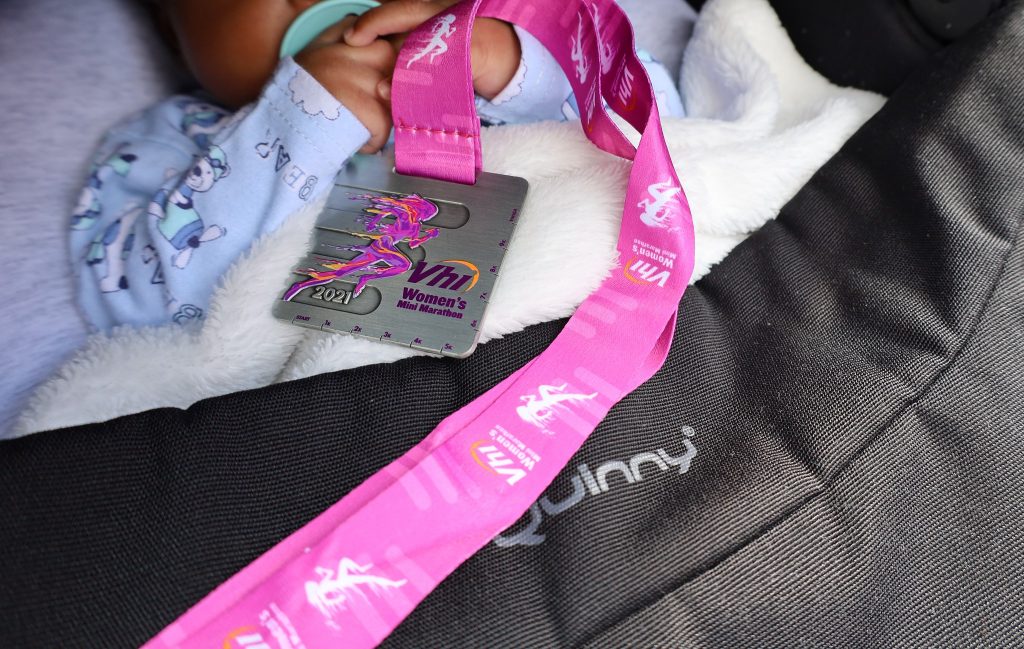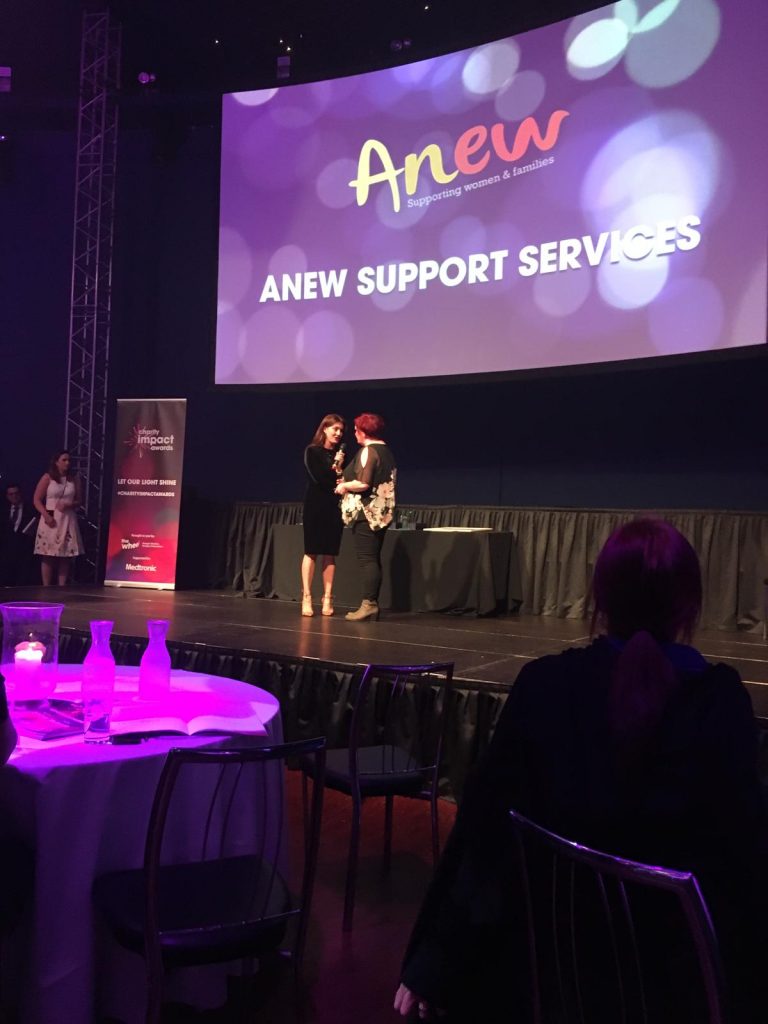 Anew Receives Charity Impact Award
Anew has been honoured at the 2019 Charity Impact Awards held at the Mansion House in Dublin.
Presented by The Wheel, the national association of charities, community and voluntary organisations and social enterprises, the Charity Impact Awards celebrate the positive impact these organisations, and the individuals behind them, make in the lives of millions of people in Ireland and beyond.
Congratulating the winners, Deirdre Garvey, CEO of The Wheel said, "Each of the 99 organisations and individuals who were nominated for this year's Charity Impact Awards makes a huge difference to the communities they work with, and we are delighted to honour and celebrate their achievements. The Wheel is passionate and determined to support the remarkable people and organisations who work so hard and single-mindedly to ensure that equality, fairness, opportunity and participation remain central to our national identity."
Anew received the Impact Award for Medium-sized Organisations.
For more information on the Charity Impact Awards and the winners visit Charity Impact Awards.
Our Work, Our Vision
Watch this video to hear about Anew's work, vision and mission.